I have an external flash drive, which is protected by Windows BitLocker To Go. Due to my work, recently, I need to open, read, and write it on my MacBook Pro. But it throws me "The disk you inserted was not readable by this computer" error when I insert the drive into Mac. So, what would be the best thing to do without data loss?
Please calm down, here is a powerful BitLocker To Go Reader for Mac called iSunshare BitLocker Genius can help you manage BitLocker flash drive on MacBook Pro with three simple steps.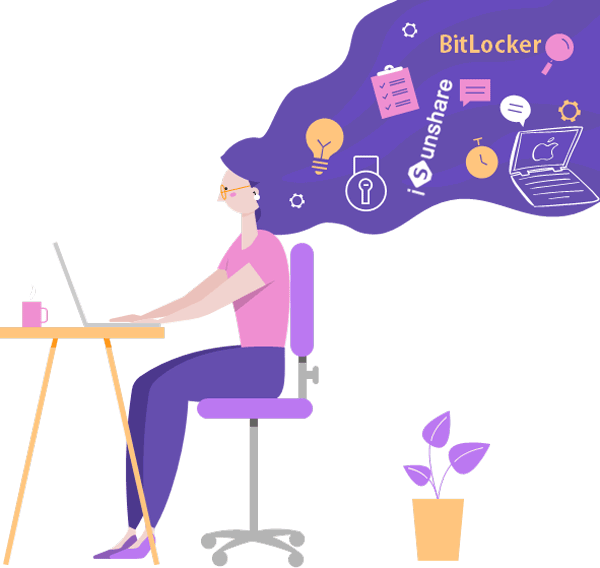 What is the Difference between BitLocker To Go and BitLocker?
The BitLocker To Go is turned on by right-clicking on a drive within File Explorer and choose Turn on BitLocker option. Well, here comes the question: what is the difference between BitLocker To Go and BitLocker?
The BitLocker is used to encrypt a hard drive that prevents it from opening on other machines without password or recovery key.
The BitLocker To Go is responsible for saving encryption information into hard drive which enables you to open it in other PCs.
However, the BitLocker To Go is not compatible with Mac computer. So you need to open, read, write and manage a BitLocker flash drive with the help of a third-party tool such as iSunshare BitLocker Genius.
How to Manage BitLocker Flash Drive on MacBook Pro
Before managing a BitLocker flash drive on MacBook Pro, please make sure that you remember the correct password or recovery key. Then let's go on.
Step 1: Download and launch iSunshare BitLocker Genius then insert BitLocker To Go protected flash drive into your MacBook Pro. Click on Ignore if you see the error below.

Step 2: Select the partition with BitLocker encryption and click the Unlock button.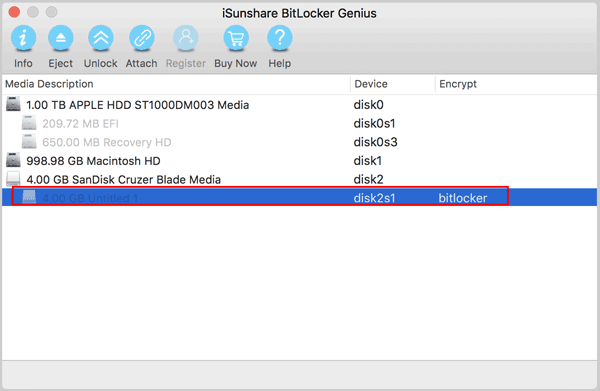 Step 3: Type your password and click on Mount to automatically unlock and mount the drive at the same time. Alternatively, you can also select Use recovery key and click on Open to unlock the Flash drive with recovery key.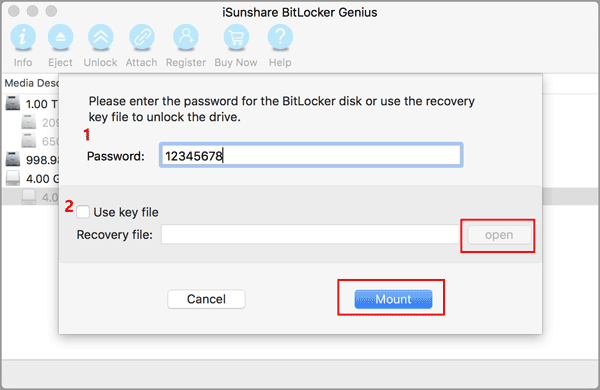 After unlocking, you are allowed to manage the flash drive such as view, rename, read, write, delete, etc.
You can see how to do with the help of the video tutorial below as well:
---
Related Article: