Before you will do factory reset please be sure you make back up your Contacts and Data(photo, video, app, etc..). This procedure will delete all info on your phone and will be a new one from the store.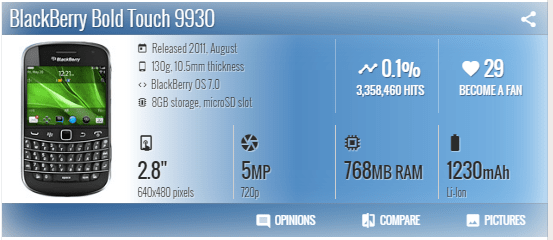 A hard reset may help with a blank or frozen screen, apps crashing or freezing, keypad/touchscreen problems, can't hear, device making noises, can't make or receive calls, and the device won't sync.
There are few ways to do hard reset your Blackberry 9930. If one of them not work try another one.
1 way hard reset by using the menu:
Unblock > Main
menu>Options(Settings) > Security and Privacy>
Security Wipe><Enter word confirmation "blackberry">Check all box> Wipe data
Your device will
be restarted and returned to factory mode.
2 way by removing the battery
If you have problems with starting just be sure the battery is charged. Then just remove the battery for a few seconds and back on the phone. After it just turns on by pressing Power button/
3 way by using keys
Turn on phone
Press these keys together
Left ALT + Right SHIFT + DEL and wait for few seconds – the device will restarts.
If you forgot password and want to remove it please press the Power button and then enter the wrong pass few times. Then just type the word "blackberry" and the password will delete.