Generally, while you add email account to Outlook 2010-2016, no matter it is set as IMAP or POP3 account, it would show in email format by default.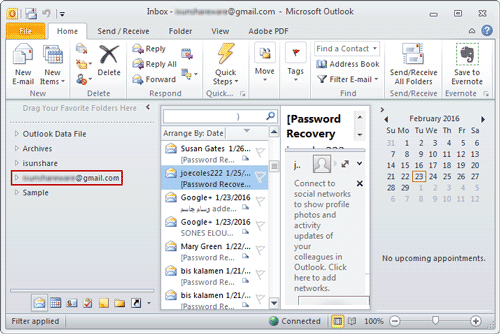 Can I change it to show in my favorite name or format if I don't like the default one? Surely, you can. Just need to rename IMAP/POP3 account to change its display name like the introductions below.
Steps to Change IMAP/POP3 account display name in Outlook 2010-2016
Step 1: Click File > Info > Account Settings, and choose Account Settings.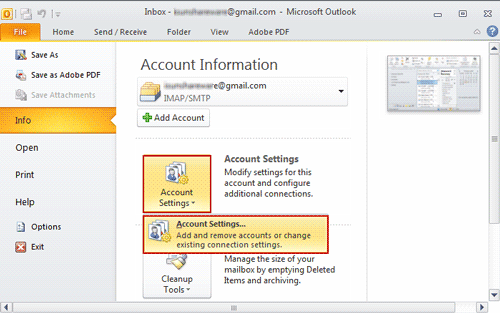 Step 2: In Account Settings dialog, under E-mail tab, you could see the email account you have set as IMAP or POP3 account.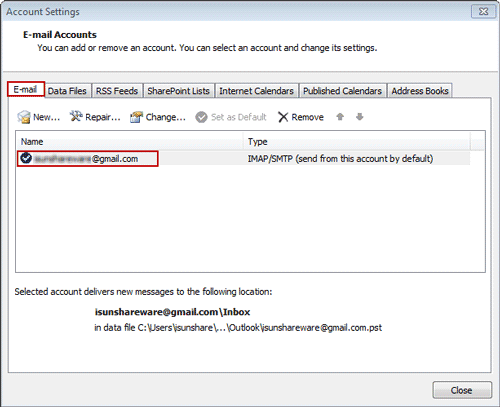 Double-click the email account (IMAP/POP3 account) you want to change display name.
Step 3: In pop-up Change Account dialog, click More Settings at the right bottom side.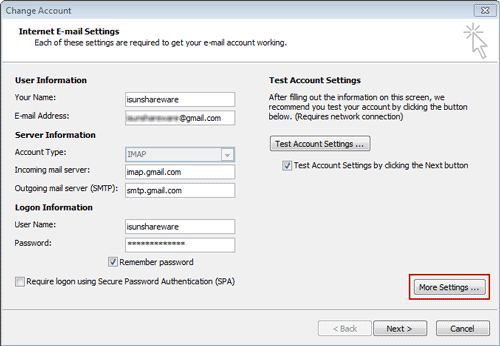 Step 4: While you see Internet E-mail Settings, under General tab, you can type a new name for the mail account. It will show in Outlook data file or mail list.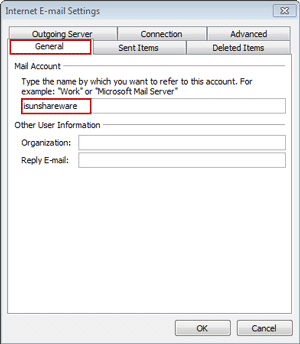 For example, the email I have added to Outlook is xxxx@gmail.com. It shows as xxxx@gmail.com in Outlook 2010 after I set it IMAP account. Now I can rename it to display like isunshareware.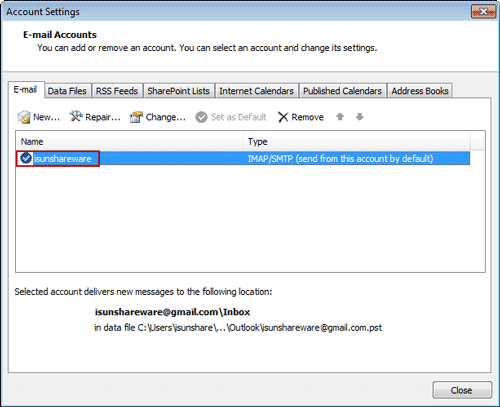 Step 5: Click OK and IMAP/POP3 account would display with new name you just type.
Related Articles: