Outlook PST file is created by users and usually contains the several data belong to email account. While there are lots of email accounts and .PST files in your MS Outlook, it's necessary to manage them. For example, specify different data with different sign. And giving different name to different .PST files, is an easy and common way to distinguish them.
So if the Outlook PST file name is not what you like, you can rename it now and change Outlook .pst file display name.
Steps to change Outlook .PST file display name in Outlook 2010-2016
Step 1: Open Outlook and right click on .pst data file. Select Data File Properties.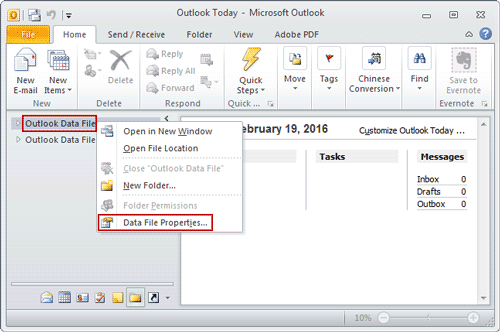 Step 2: Click Advanced under General tab in Outlook Data File Properties.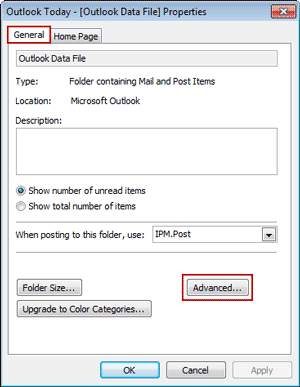 Step 3: In new Outlook Data File dialog, type a new name in Name box. Click "Apply" button.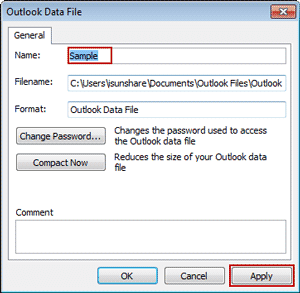 Step 4: Click Apply button again on Outlook Data File Properties.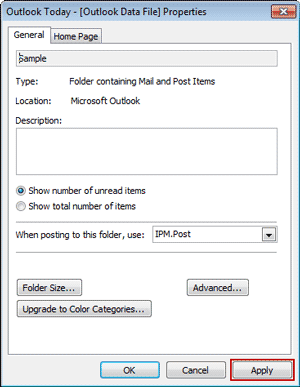 The Outlook .pst file will show with new name in Outlook data file list.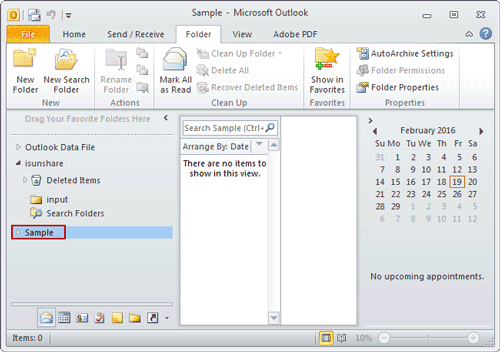 Related Articles: