As a cloud storage service, Dropbox offers computer applications for us to use. However, sometimes there is a problem that this application starts automatically on system startup. To fix it, here we will give you two methods to stop Dropbox from opening on system startup.
Method 1: Stop by Preferences of Dropbox.
Step 1: Click the icon of Dropbox on the bottom right corner of taskbar.
Step 2: Click the icon of setting on the top right corner.
Step 3: Click Preferences in the context menu to open a Dropbox Preference window.
Step 4: Choose the General option and uncheck the option that Start Dropbox on system startup and click OK. That's all.
Method 2: Stop by System Startup Settings.
If the above method doesn't work, you can try to stop by system startup settings.
For Windows 10:
Step 1: Right-click on an empty area on the Taskbar and then click Task Manager.
Step 2: On the Task Manager window, click the Startup tab.
Step 3: Find out the Dropbox and right-click it.
Step 4: Select Disable in the context menu.
For Windows 7:
Step 1: Press the Windows Logo key + R to open a Run dialog.
Step 2: Type msconfig into the Run dialog, then click OK.
Step 3: On the System Configuration window, click the Startup tab.
Step 4: Uncheck the Dropbox and click OK.
Step 5: Restart your computer to apply the changes.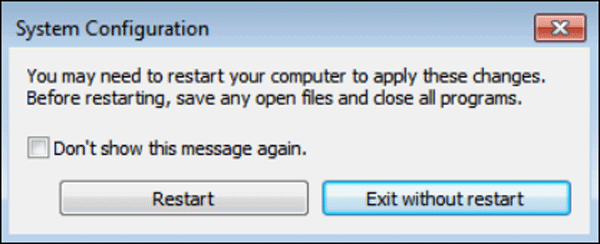 Attentions: On the contrary, if Dropbox is not starting on system startup, you can also add Dropbox to system startup with the above methods. It is worth mentioning that if the Dropbox is disabled on system startup, it won't start automatically even you set it enabled on the Preferences of Dropbox.
---
Related Articles: