No matter you want to restore iPhone from encrypted iTunes backup, or extract data from iTunes backup, the backup should be unencrypted at first.
How to unencrypt iPhone backup with password?
If you have iTunes backup password, just type it when asked to unlock iTunes backup in iTunes or in other cases.

How to unencrypt iPhone backup without password?
If you don't know, how to unencrypt iPhone backup? The powerful iSunshare iTunes password recovery tool will help you to do even without iTunes and password.
Guide to unencrypt iPhone backup without password
Step 1: Find iTunes Password Genius to install and run on Windows or Mac
1. Make sure if iPhone encrypted backup is saved on an accessible Windows or Mac computer.
2. Get the appropriate version of iTunes Password Genius to run.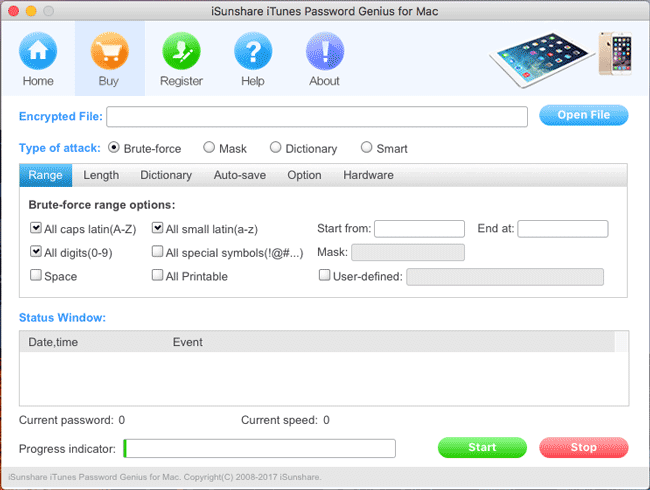 iTunes Password Genius for Windows could run on Windows computer, and iTunes Password Genius for Mac are designed to recover iTunes backup password on Mac. But they work in the same way. So we can just take iTunes Password Genius for Mac to see how it works. Please find its full version and install it on Mac.
Step 2: Recover iPhone iTunes backup password
1. When iTunes Password Genius for Mac runs on Mac, open a dialog to select iTunes backup file by clicking Open File button.
2. Continue clicking Add File button, and you can browse all the iTunes backup files on your Mac.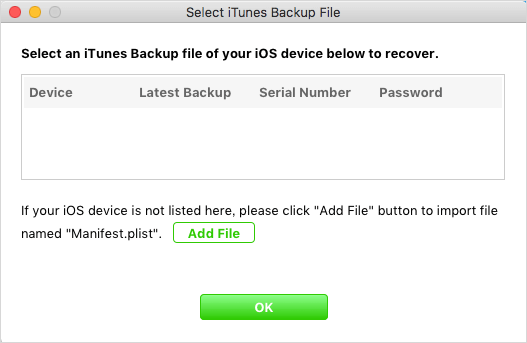 3. Choose the encrypted iPhone backup, tap on Open and OK button to add it to iTunes password recovery tool.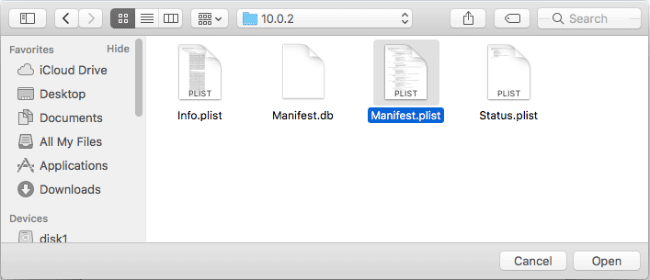 If you haven't ever changed iPhone backup location on Mac, usually iTunes backup is saved on this location ~/Library/Application Support/MobileSync/Backup/
4. The most important part in the process of iTunes backup password recovery is to check one password attack type from list and configure it in details. And remember to allow as many CPUs as possible to participate in iTunes backup password recovery. All these settings will improve your password recovery speed and save your time.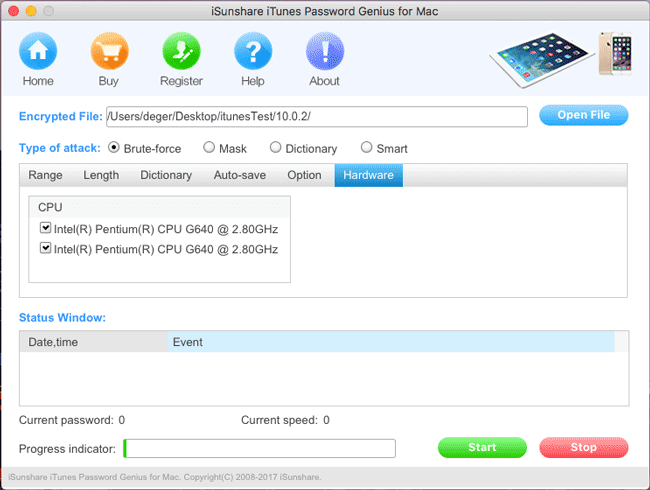 5. The last but not the least, click on Start button to recover iPhone backup password.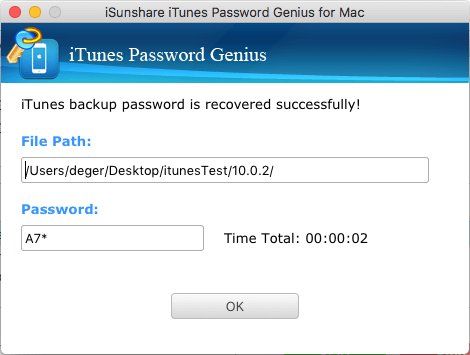 Step 3: Unencrypt iPhone backup with recovered password
Copy the recovered iPhone backup password and save it in a safe place. When you need to unencrypt iPhone backup with it, just copy and paste it in pop-up dialog when you are asked. The whole process doesn't require your iPhone, so you can decrypt iPhone backup without iPhone in hand.
Decrypting iPhone backup is so important that you can't restore iPhone lost or deleted data from backup if you have not unencrypted iPhone backup. Especially you would fail to extract data from previous iPhone backup and transfer the data to your new iPhone X/8/8 Plus.
Related Articles: