Just fixed one Samsung S4-4G .
Problem was No Audio during Call.
Music and Phone Sound was OK.
Just when we were making call, SPK+RINGER+MIC were not working.
I ReBalled this IC , and all working fine.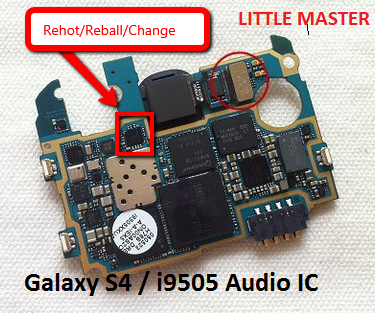 NOTE : If reballing doesnt solve the problem for you, just replace it Along with a new one.
LITTLE MASTER