Forgot your password to unlock BitLocker on Mac or Windows computer? Now you may feel anxious and eager to know where to Get BitLocker recovery key. Take it easy, walk through the two ways below to address the issue.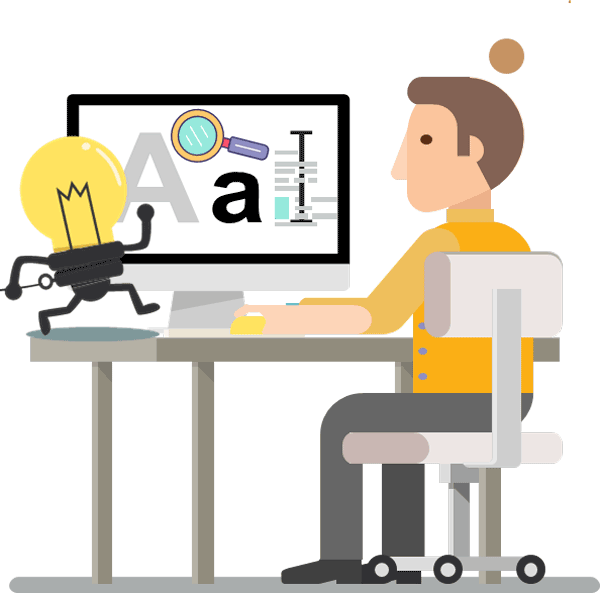 Way 1: Get BitLocker recovery key via Command Prompt
Here are two steps to get BitLocker recovery with command easily.
Step 1: Open Command Prompt in Windows 10 with or without login.
Case 1: Open Command Prompt at the login screen.
1. Press and hold on the Shift key then click on Power > Restart option.
2. In the Choose an option window, click on Troubleshoot > Advanced options > Command Prompt.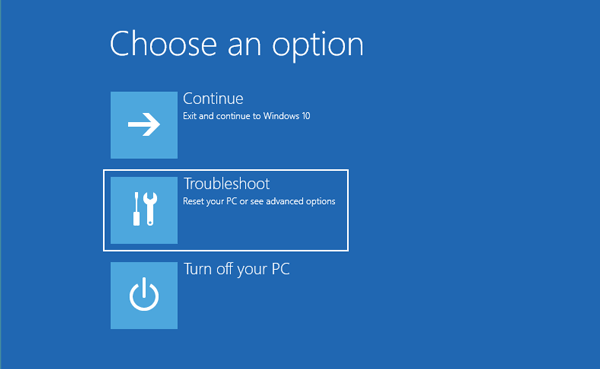 Case 2: Open Command Prompt after login.
Hit Windows + X then select Command Prompt (Admin) from the Power User menu.
Step 2: Execute the command below to get a new BitLocker recovery key.
manage-bde -protectors F: -get
After that, you can see the 48-digit password which is the BitLocker recovery key. Save it and unlock BitLocker drive with recovery key.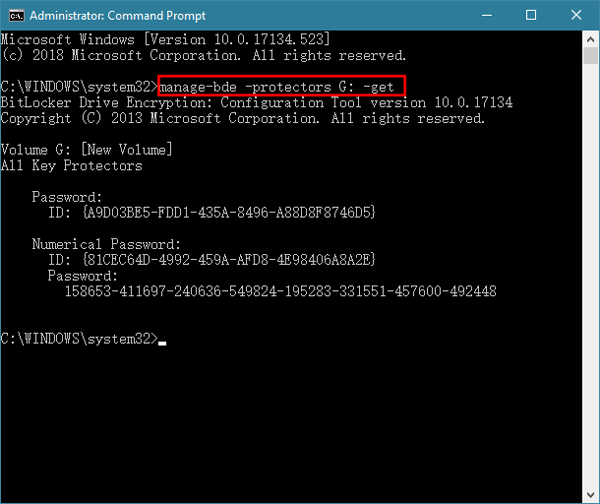 Way 2: Get BitLocker recovery key via File Explorer
This method requires the correct password to unlock the BitLocker before getting the recovery key.
Step 1: Press Windows + E to open the File Explorer window.
Step 2: Click on the BitLocker drive and type a password to decrypt it.
Step 3: Right-click on the decrypted drive, select Manage BitLocker.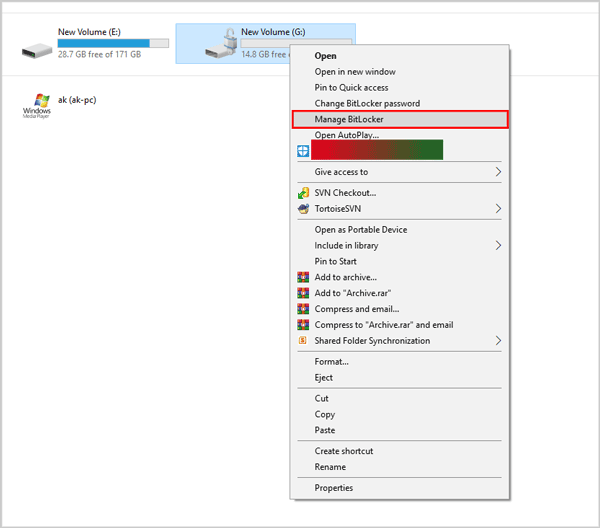 Step 4: Click Back up your recovery key link.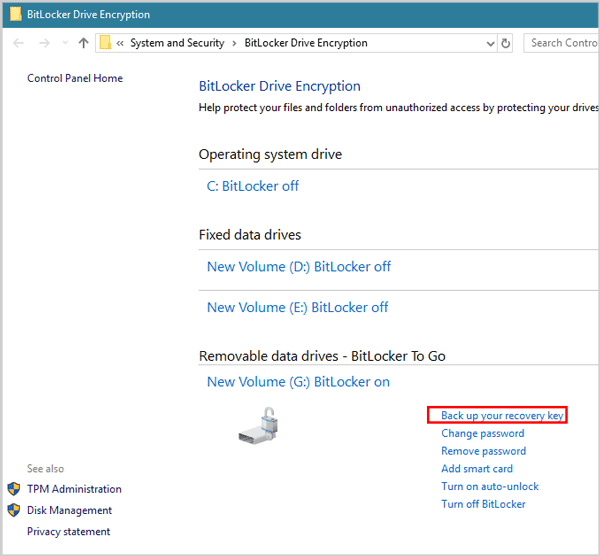 Step 5: Choose where to save the recovery key.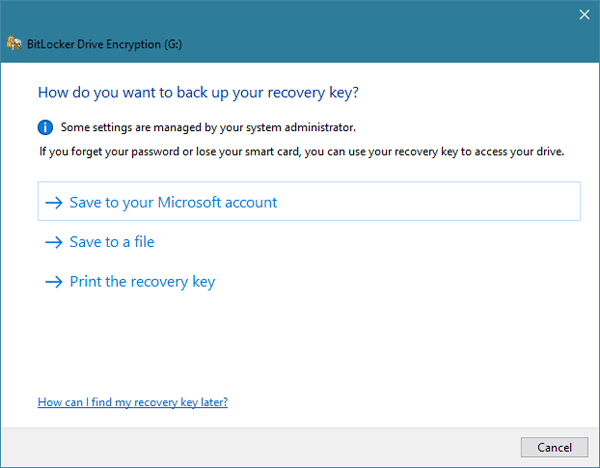 ---
Related Article: